Online store coming soon! Please visit us in store at:

Hummingbird Heart Co.
Apothecary & Boutique
5241 E 2nd St, Long Beach, CA 90803
(562) 588-9033
Business hours:
Mon-Thu: 11 AM-7 PM
Fri-Sat: 10 AM-8 PM
Sun: 10 AM-7 PM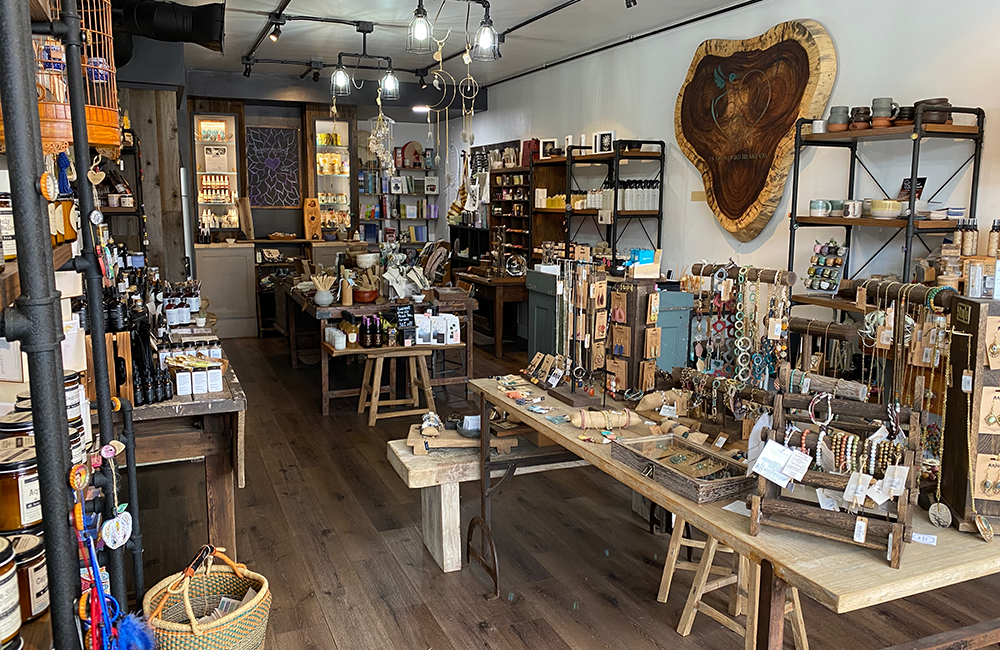 The vision for this beautiful store we call 'The Sanctuary' started with our love of independent, often women, family, friend owned, brands that have a focus on sustainability along with an inspiring story we feel is important to share. Each brand, in which we lovingly curate, speaks to us in the form of healing, lightheartedness, functionality, beauty, education, social sustainability, fair trade practices, preservation of cultures, etc. – the care, talent and vision behind each brand seems to always shine through their creations. Many of our brands are local makers/designers enhancing a sense of community and social sustainability. We share Hummingbird Heart Co. with our community, in the hopes people find whatever it is they are looking for and perhaps find what they didn't even know they were looking for in the first place.